Before this game Wales were in a good position, but knew that this was another must-win game! If they won this game, it would set up an Ireland show-down in Cardiff.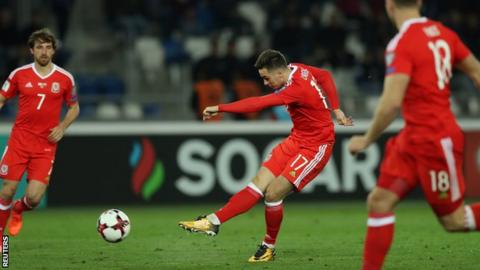 Wales started this game very strongly with many attacking opportunities but Georgia did too. Wales enjoyed a handy spell of possession and putting lots of pressure on Georgia but Georgia did get into the game as gaps appeared in Wales' defense. It was an open first half that remained goalless.
Wales have a good record at starting second halves strongly and they did it once more in Georgia. Tom Lawrence sent a thunderous strike towards the goalkeeper who couldn't stop it from reaching the goal. It was a very important goal that won the game for Wales. Georgia tried to level the game but Wales showed its phenomenal defense and kept Georgia out.
The game finished 0-1. This was the first time Wales have ever beaten Georgia! The game on Monday evening is set to be the most intense international football match ever at Cardiff City Stadium. Wales remain in second, just one point behind Serbia and one point ahead of the Republic of Ireland.
Have you been following the World Cup? Re-visit it by checking out the previous articles below!
Articles > Re-cap of how Wales beat Moldova
Articles > Wales Vs Austria – "Super Ben" Keeps the Dream Alive